Reef Maxx NPX Bioplastics Reactor Complete Kit
$119.99
Designed to be easy to use, setup and maintain. Our reactors are not only easy to use, no annoying thumb screws, foam pads or leaky lids common with other reactors.MPN#bioreactorcomplete#
Description
Introducing Reef Maxx High Flow NPX Bioplastics Reactor Complete kit
Product Details

Designed to be easy to use, setup and maintain. Our reactors are not only easy to use, no annoying thumb screws, foam pads or leaky lids common with other reactors. This Complete Kit includes 400ml of Two Little Fishes NPX Bioplastics® to service up to 100 gallon aquarium and a Maxi-Jet 1200 Multi-Use Water pump.
Product Features
Heavy duty all plastic construction.

Heavy Duty Aluminum Bracket

High quality quick connect fittings.

Easy to operate, clean and maintain.

1/2″ fittings and ports throughout to reduce head pressure and provide ample flow rates.

Includes 400ml of Two Little Fishes NPX Bioplastics®

Includes

Maxi-Jet 1200

Includes

Maxi Jet Adapter

Includes

5 feet 1/2 tubing

Tested to 200 gallon application – recommended for use on aquariums 160 gallons or less.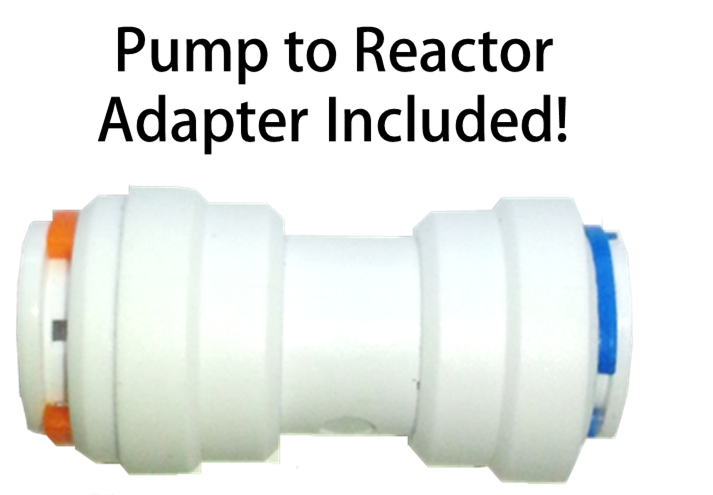 Installation Instructions

1.Unscrew clear housing

2.Fill with Bio-Pellets.

3.Insert tube while wiggling to move pellets out of the way.

4.If unit binds while tightening unit. Shake lightly to clear pellets from bottom screen. Forcing may damage screen.

5.Hook up supply to the side labeled OUT on the housing. Hook up return to IN on the housing.
Additional information
| | |
| --- | --- |
| Weight | 10 lbs |
| Dimensions | 12 × 10 × 12 in |